About us
Niu means cute little girl in Chinese. Represented by a cartoon fairy with a big smile and warm heart, Niu's concept is inspired by the Princess of Sea Snail in the ancient orient, who mixes joy in food with love, care and magic.
Restaurant Flavour, Takeaway Price.
Our menu is carefully crafted, featured with handpicked flavours from Malaysia, Indonesia, China, Singapore and Vietnam…tailored by our internationally experienced chefs to suit your taste. Niu's Out of Wok & Stir & Fry Series boast our secret sauces recipes, by which you can taste a refined quality of delicacy only found in professional restaurants.
Your Home Kitchen.
Niu's Kitchen regards every customer in Albion Park community like a family, offering a variety of food prepared in nutritive and clean process, with the wellbeing of our customers in mind.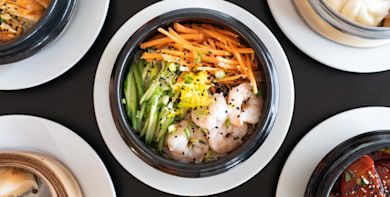 Reviews
Connie
"Great food and quick delivery"
7/02/2020
Jessica
"Good service and courteous delivery driver. Food arrived as per order with additional products. Would order again and was very tasty"
11/01/2020